Networking Event on the 23rd of January 2020 at the Hungarian Embassy, Dublin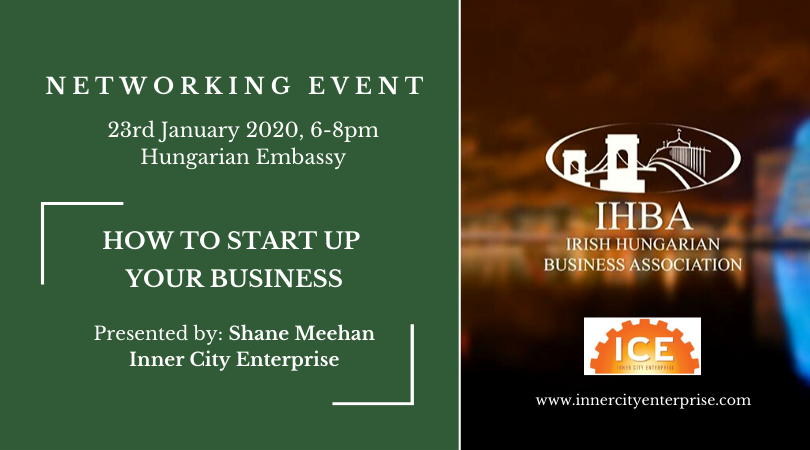 Our monthly events will be kicked off this year at 6pm on the 23rd January with Shane Meehan of the Inner City Enterprise, who will give valuable advice on how to start up your business.
Inner City Enterprise has helped 2000 people establish over 1000 businesses and social enterprises in Ireland. You can learn more about their activities from their website http://innercityenterprise.com/
The event will take place at the Hungarian Embassy in Dublin, as usual, and it is free to attend and open to members as well as first-time attendees who express their interest by an email to ihba@ihba.ie. Annual membership registrations will also be available at the event, which will give you free access to all of the IHBA events during 2020.
Please stay behind after the talk and mingle with the other attendees – have a chat, share experiences and build relationships with the Irish Hungarian business community.
We look forward to seeing you there!
---
Start Up Night Budapest 2019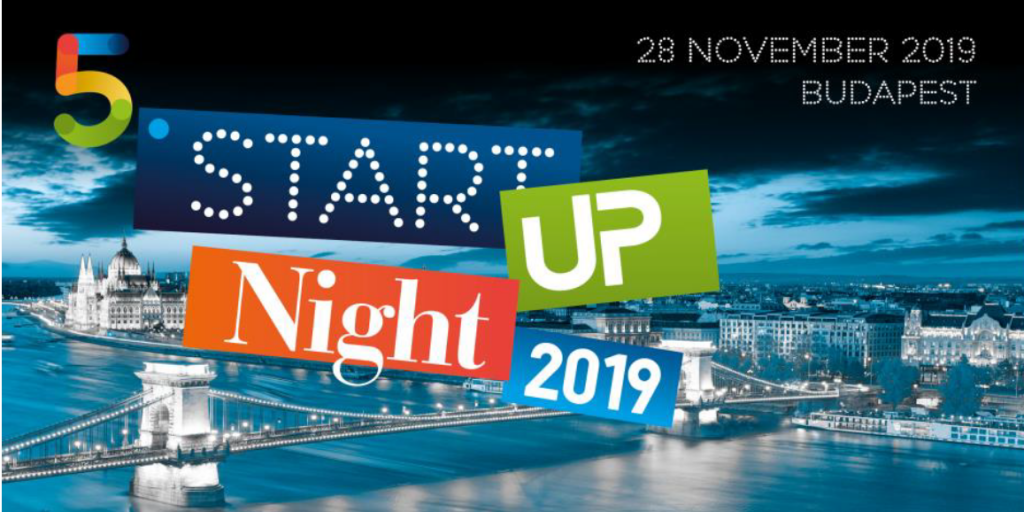 ---
Rockwood Networks presents a range of their new deep tech products for the first time to the public at Startup Night in Budapest
Rockwood Networks, an interdisciplinary management consulting business and member of the Irish Hungarian Business Association, will be exhibiting a range of their new deep tech products for the first time to the public at this year's Startup Night event held in Budapest.
The company develops products based on ground-breaking new technology, commonly termed as deep tech. Rockwood has built up great expertise with so-called digital twins (i.e. digital replicas) for business processes and workflows, which generate operational and cost efficiencies for businesses in the fields of energy efficiency and electromobility.
Rockwood Networks was founded in Ireland in 2014 by Hungarian entrepreneur Gergely Lakatos. The company currently operates with a pool of 30 highly-skilled engineers based in Ireland, Spain and Hungary.
The Startup Night event, at its 5th edition this year, focuses on providing a platform where actors of the Budapest and international startup ecosystem can meet, and present themselves to the public and to potential investors and partners.
The event will be accompanied by the exhibition of 100 startups and more than 20 national and international cooperating partners such as IBM, Tungsram and Gránit Bank.
Gergely Lakatos, who is also the CEO of Rockwood Networks said, "I look forward to the Startup Night in Budapest. I trust we will meet bright companies with whom we can develop mutually beneficial business. We will showcase a range of our new deep tech products for the first time to the public and I hope that these products will capture the imagination and interest of the participants."
The IHBA wishes Rockwood Networks and its team a very successful event, with many new contacts and follow ups. Do pay them a visit if you are in Budapest on the 28th November 2019.
Useful Information on Startup Night 2019:
Date: 28 November 2019
6:00 p.m. – 12:00 p.m.
Venue: Bálna Budapest Centre,
1093 Budapest, Fővám Sq 11-13, 2nd Floor
For more information visit the following websites:
---
EXCITING GIVEAWAY!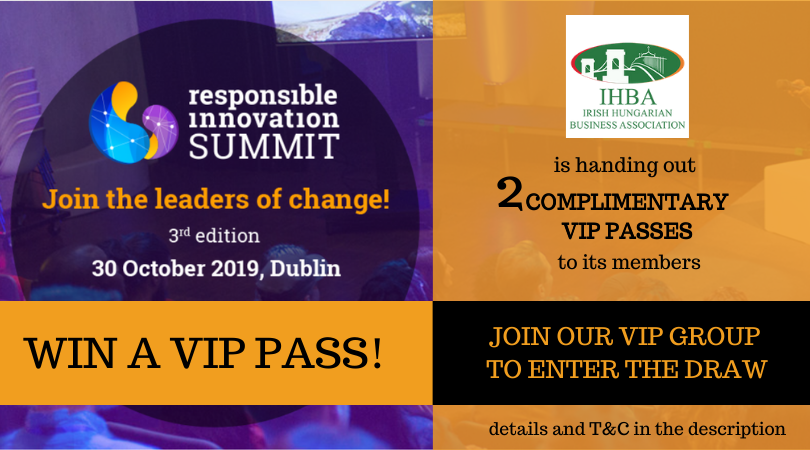 IHBA is giving its members a chance to WIN 2 COMPLIMENTARY VIP TICKETS TO THE RESPONSIBLE INNOVATION SUMMIT.
There are several benefits of becoming a member of the Association, such as networking opportunities to develop business contacts and promote your own business.
For the full list of benefits, please click on the button below.
If you're not yet a Member, now is the time to seriously consider joining the Irish Hungarian Business Association.
Annual membership fees:
Individual membership €50
Business membership €150
For further information click on the button below.